Written by Terry Herndon
Thursday, 07 May 2009 01:55
Minox BF 10x42 BR
Part# 62173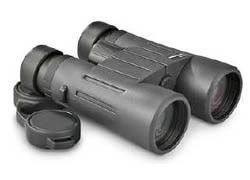 First I would like to tell you a little about myself. I am the owner of an outfitting company here in Arizona
http://www.arizonaoutfitter.com
and my preferred specie to hunt and guide is the North American Pronghorn. Now if you know anything about these fleet footed speedsters then you know they have 8X eyesight compared to all of us inferior humans; so as you know we need to get on the same playing field as our prey—right?? You bet!
When I was asked to check these Minox binoculars out by Doug at Cameraland New York
http://cameralandny1.reachlocal.net/opt ... page=62173
I was a little skeptical about the quality of glass I would be looking through—not so much because of the product because I have owned the 15X 58 Minox big glass and absolutely loved them for their clarity and resilience to the torture I had put them through. No, it was the price that had me guessing. Could there be a binocular worth owning for this price?
I took the Minox BF 10X42 BR's out of the box that was delivered to my door (in a very well packed and secure box from Fed Ex that required a signature) and the first thing I noticed is the quality of the over all binocular. It was solid; designed as if it were one of the "S" brand type glass and very ergonomically appealing! Could this be?? Could there be a binocular that was made like the Euro glass but at a very affordable price? Time will tell is all I had to say.
I took the Minox Binoculars on their voyage mission to look for my favorite animal the Arizona Pronghorn Antelope and as luck would have it I didn't have to look too long before I saw what I was looking for. I was very concerned that the light may not be good enough to look at the detail of these magnificent beasts as it was just light enough to tell there were actually antelope in the prairie in front of me at about 500 yards away. I set the glass to my eye's and was pleasantly surprised at the light transfer that these binoculars were sending to my eye's! I could tell that three were does and one was a buck and the buck had started to re-grow his horns and the horns looked to be doing very well Indeed!
I was amazed that these little binoculars were so clear! They were very close to my Leica 10X42's that I usually use for this same job! The glass was clear all the way out to the edge of my focal point. One would have to ask "What else do I need in a glass?"
The whole experience with these binoculars were A+ and if I had to pick anything that I didn't like about these binoculars was that they do not come with front eye caps but that is easily taken care of by ordering a pair of any 42 mm eye cap just like you would on your other glass.
Oh yea, the price?? Believe it or not these Minox BF 10x42 BR Part# 62173 is ridiculously priced at $139.99 a pair!! At this price there is no reason a person can not afford a quality glass to use for hunting.
For more information on this binocular or any products that you may want to know about please contact Doug at Cameraland N.Y. toll free: .
Last Updated on Monday, 15 June 2009 17:18